What We Offer
Charlotte, North Carolina, situated in the bustling Piedmont Region, is home to approximately 900,000 residents. This vibrant city offers a blend of professional endeavors and recreational opportunities, but the requirement for a dependable vehicle towing service can hinder both aspects of life.
At Big Charlotte Towing, we possess a dedicated team of seasoned professionals boasting extensive expertise in towing, recovery, emergency roadside assistance, and the transportation of heavy machinery. We pride ourselves on our ability to cater to the diverse needs of every driver, providing a wide range of services.

Jumpstart Service
Efficient jumpstart services to ensure quick and effective solutions for vehicles with dead batteries.

Emergency EV Charging
Fast emergency EV charging to provides a rapid and reliable solution for electric vehicle owners facing low battery situations.

Lockout Services
Trusted lockout services to offer dependable assistance for individuals facing vehicle lockouts.
Motorcycle Towing
Reliable motorcycle towing services to provide secure and trustworthy transport solutions for motorcycle owners.

Truck Towing
Top-notch truck towing services to offer exceptional solutions for businesses and individuals in need of reliable and efficient transportation for heavy-duty vehicles.
Cheap Towing
Affordable yet excellent towing services to provide a cost-effective and reliable solution for individuals and businesses in need of professional assistance.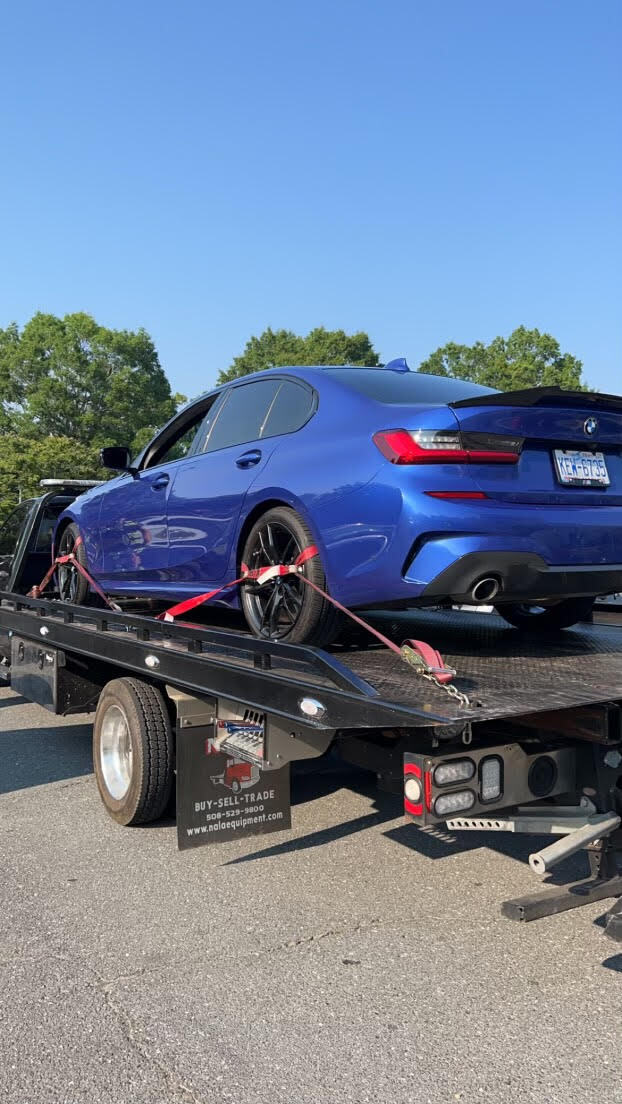 TOP-QUALITY EQUIPMENT
Our commitment to staying up-to-date with the industry's advancements ensures that we are well-equipped to handle a wide range of towing and roadside assistance needs. With state-of-the-art equipment at our disposal, we can provide efficient and reliable service while prioritizing the safety and satisfaction of our customers.

Prioritized Customer Satisfaction
Our team goes above and beyond to ensure that each customer receives personalized attention, prompt assistance, and a positive experience from start to finish.

FAST AND TRUSTED SERVICES
Our team is known for our prompt services, providing quick and efficient assistance to customers in need, ensuring a timely response and resolution to their towing and roadside assistance requirements.
Towing For Almost Any Kind Of Vehicle
We possess the capability to tow vehicles of any kind, including cars, trucks, SUVs, and motorcycles. Rest assured that your vehicle will be handled with utmost care and without any mishandling or damage. You won't encounter any rough treatment, rusty trailers, or fatigued tow truck drivers with disheveled appearances handling your car.
Instead, you'll be assisted by a courteous, professional driver who is well-dressed. We understand that experiencing a breakdown is already stressful, so we strive to make the towing process as effortless and painless as possible for you.
At Big Charlotte Towing, we exclusively employ the latest and most advanced equipment to ensure that your car remains unharmed during the loading and unloading process. Our highly trained and experienced team possesses comprehensive knowledge in all aspects of vehicle towing and recovery, making sure your vehicle will be treated with the utmost precision and attentiveness. 
We acknowledge that vehicle breakdowns can occur at any given moment, and that's precisely why we provide 24/7 assistance, available seven days a week. Apart from our extensive towing services, we have expertise in wheel repair, ensuring that you can resume your journey promptly. If you're facing issues with your wheels, whether it's day or night, don't hesitate to contact us at (704) 481-6611.
Wrecker Service In Charlotte
We recognize that towing encompasses more than just vehicle malfunctions. Sometimes unexpected incidents occur on the road, and we are here to support you throughout such situations. While we sincerely hope that everyone involved in an accident remains unharmed, if your car fails to start following the collision, it becomes crucial to swiftly remove it from the highway.
Accidents happen, baby. But don't worry—Big Charlotte Towing is right here to help. We are dedicated to assisting you during your time of need. Our team will promptly arrive at the scene to evaluate the circumstances and determine the most efficient and safe method to remove your car from the road. Furthermore, we will collaborate with both you and your insurance company to handle any necessary paperwork, ensuring that you can seek reimbursement for our services.
Areas We Service
Big Charlotte Towing serves a wide range of locations in and around the Charlotte area. Our towing and roadside assistance services extend to various neighborhoods, suburbs, and communities in and near Charlotte, ensuring that customers can rely on our assistance no matter where they are located within the service area.
Matthews
Mint Hill
Stalling
Indian Trail
Pineville
East Forest
Stonehaven
Sherwood Forest
Cotswold
Unionville
Monroe
Wesley Chapel
Gastonia
Huntersville
Mt Holly
Lake Wylie
Weddington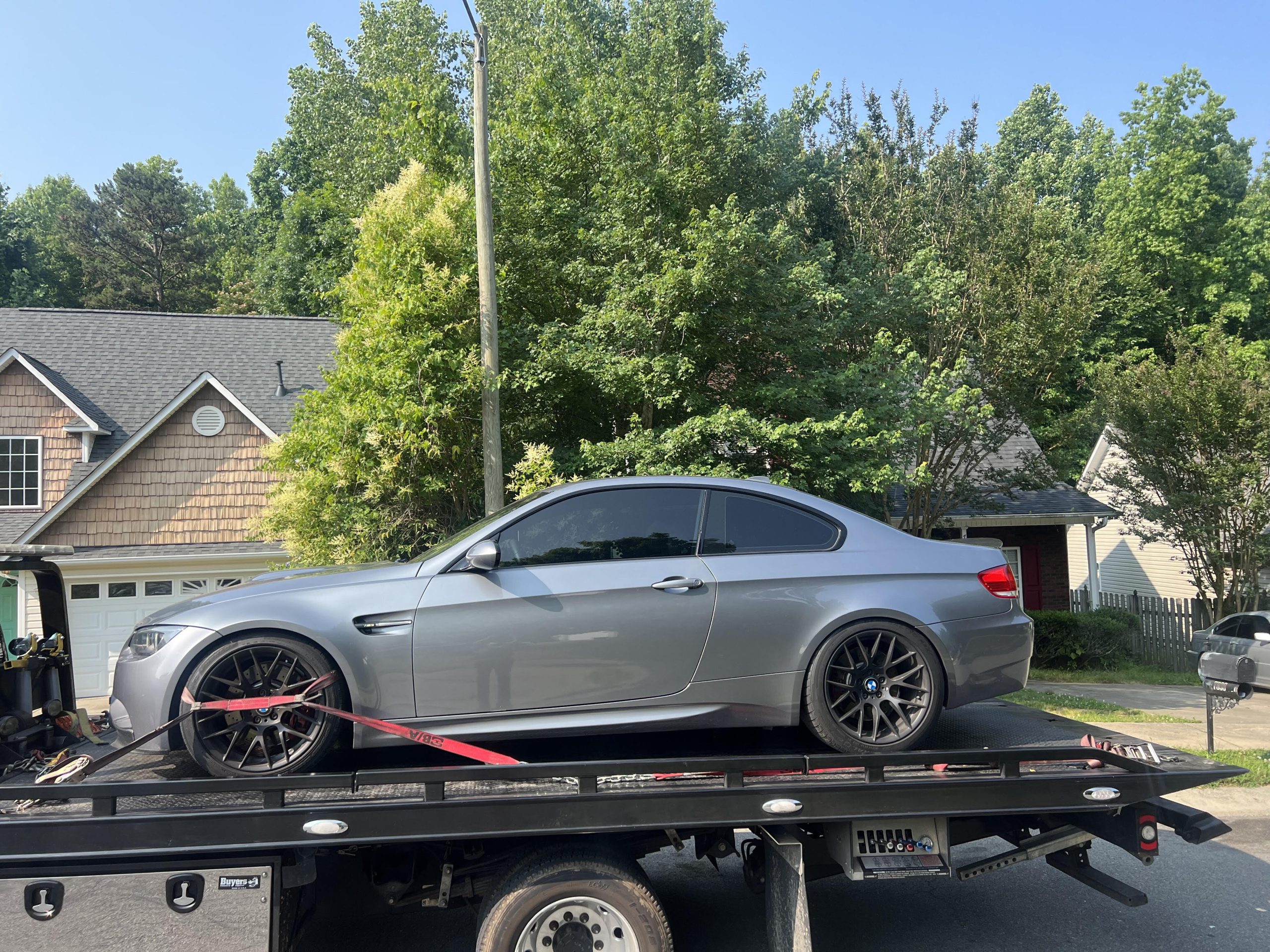 Flatbed Towing For All Of Mecklenburg County
For a seamless towing experience, consider choosing a flatbed trailer, creating a smooth ride for your vehicle. It will be securely fastened atop the truck, eliminating any movement during transportation. Our team possesses the expertise to properly secure your car, alleviating any concerns about its safety.
We offer flatbed towing services across Mecklenburg County and even beyond. Whether you're located in Charlotte, Fort Lauderdale, or anywhere in between, we are ready to come to your aid regardless of your location.
When it comes to towing a vehicle over long distances, the easiest and most secure option is utilizing an enclosed trailer. This approach is not only the most convenient but also cost-effective, as you won't have to worry about potential damages during transit. If you require a long-distance tow, don't hesitate to contact us at (704) 481-6611, and we will promptly dispatch one of our flatbed trucks to assist you.
Heavy Equipment Hauling
At Big Charlotte Towing, we possess extensive experience in transporting construction equipment, generators, and industrial machinery regularly. This means that no task is too large for us to handle. If you ever find yourself requiring heavy equipment transport, please don't hesitate to reach out to us.
Our team is well-versed in the safe movement of large and unwieldy objects, ensuring that your equipment remains undamaged throughout the transportation process. Additionally, we offer storage services for sizable or delicate items that require special attention and care.
Our primary objective is to deliver the highest standard of service, regardless of the type of vehicle or equipment that requires towing. We pride ourselves on being able to tackle any job, regardless of its size or complexity. Your satisfaction is our utmost priority, and we are always delighted to lend a helping hand.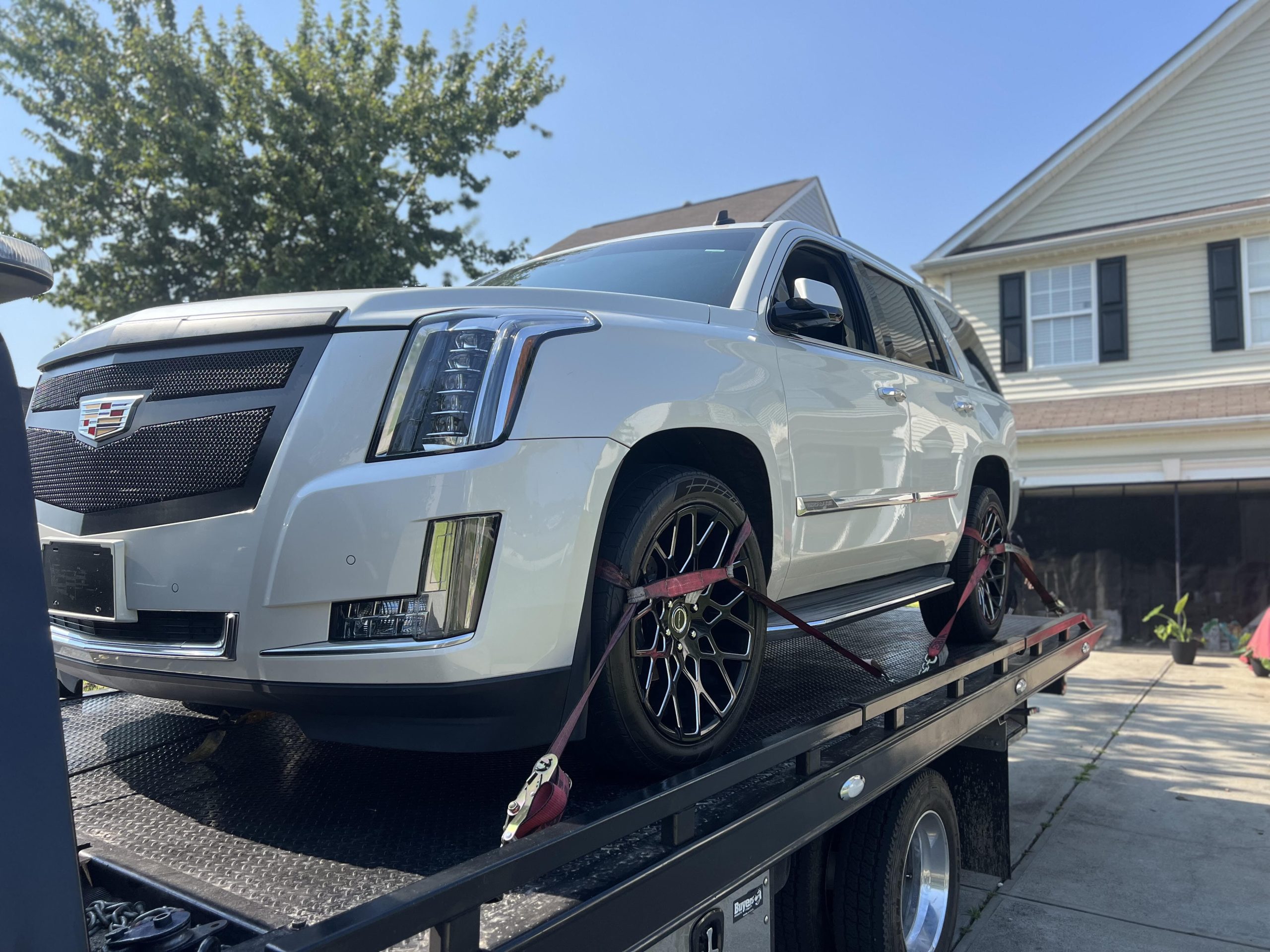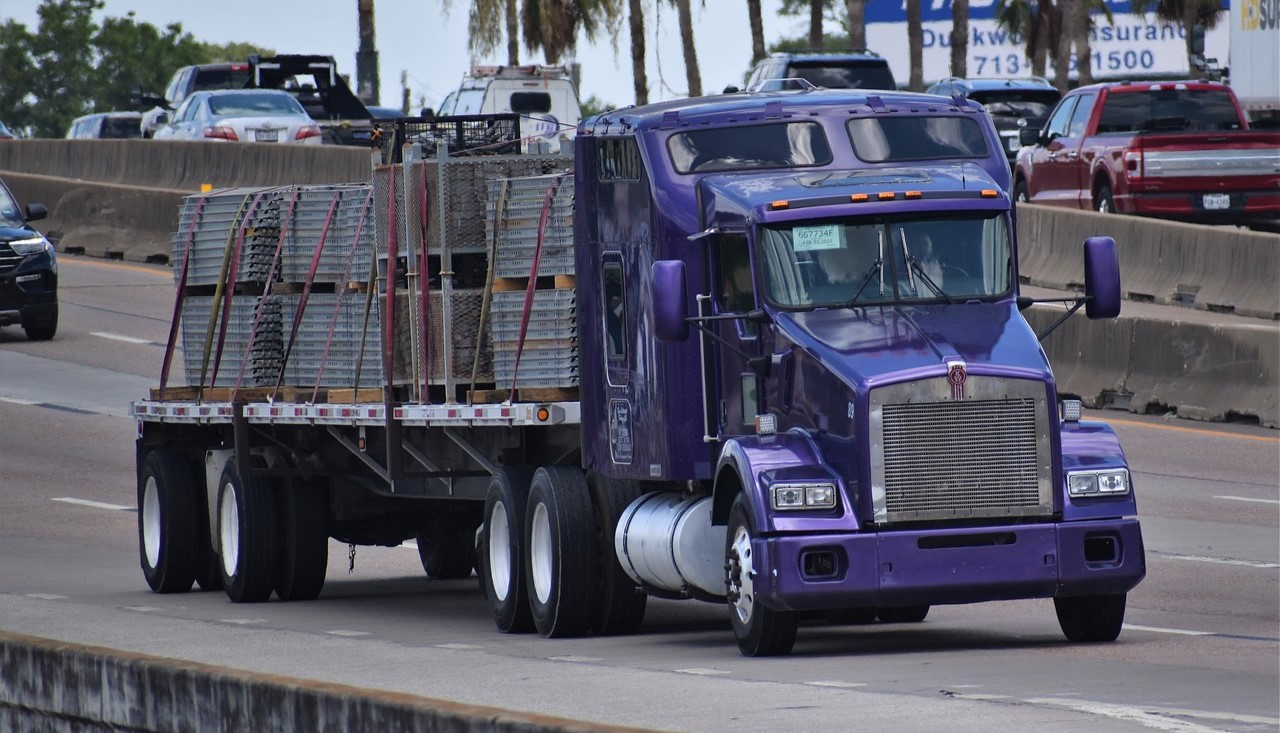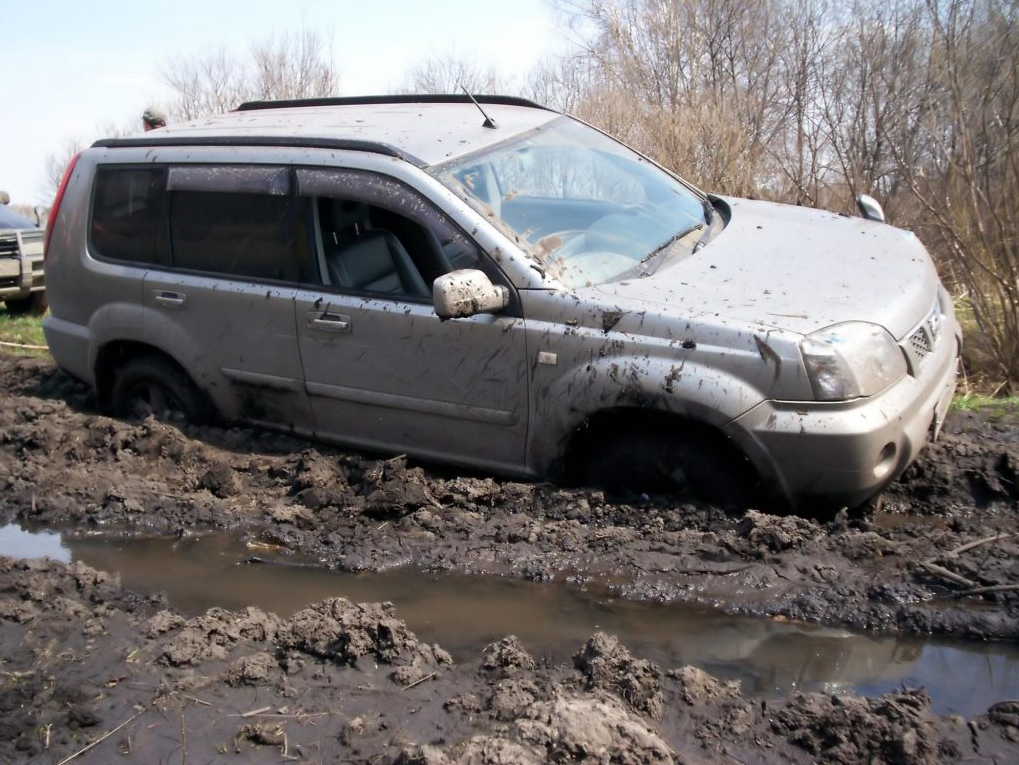 Charlotte Winch Recovery Service
Stuck in a ditch? Did you drive into a mud pit that looked more like dry dirt? Great—now what?
Reach out to Big Charlotte Towing now for reliable assistance. Our robust winches have the power to retrieve vehicles from various challenging conditions, such as mud, narrow spaces between trees, or even the depths of a ditch. We fear no difficult situation and are committed to ensuring your safety and the protection of your car.
Regardless of the hour, day, or night, our towing company in Charlotte, Florida is at your service. We offer a comprehensive array of services, and our dedicated team is constantly prepared to assist. When you require a tow, don't hesitate to contact us at (704) 481-6611.
We Tow Electric Vehicles
Introducing our cutting-edge EV towing service, specifically designed to cater to the needs of electric vehicle owners. At Big Charlotte Towing, we understand the unique requirements and challenges associated with EVs, and we're fully equipped to handle them with the utmost care and expertise.
Our team of skilled professionals has undergone specialized training to ensure the safe and efficient towing of electric vehicles, using state-of-the-art equipment tailored for EVs. Whether you require assistance due to a breakdown, battery depletion, or any other EV-related issue, our dedicated EV towing service is here to provide prompt and reliable support, ensuring your electric vehicle is handled with the highest level of expertise and attention to detail. Trust Big Charlotte Towing for all your EV towing needs.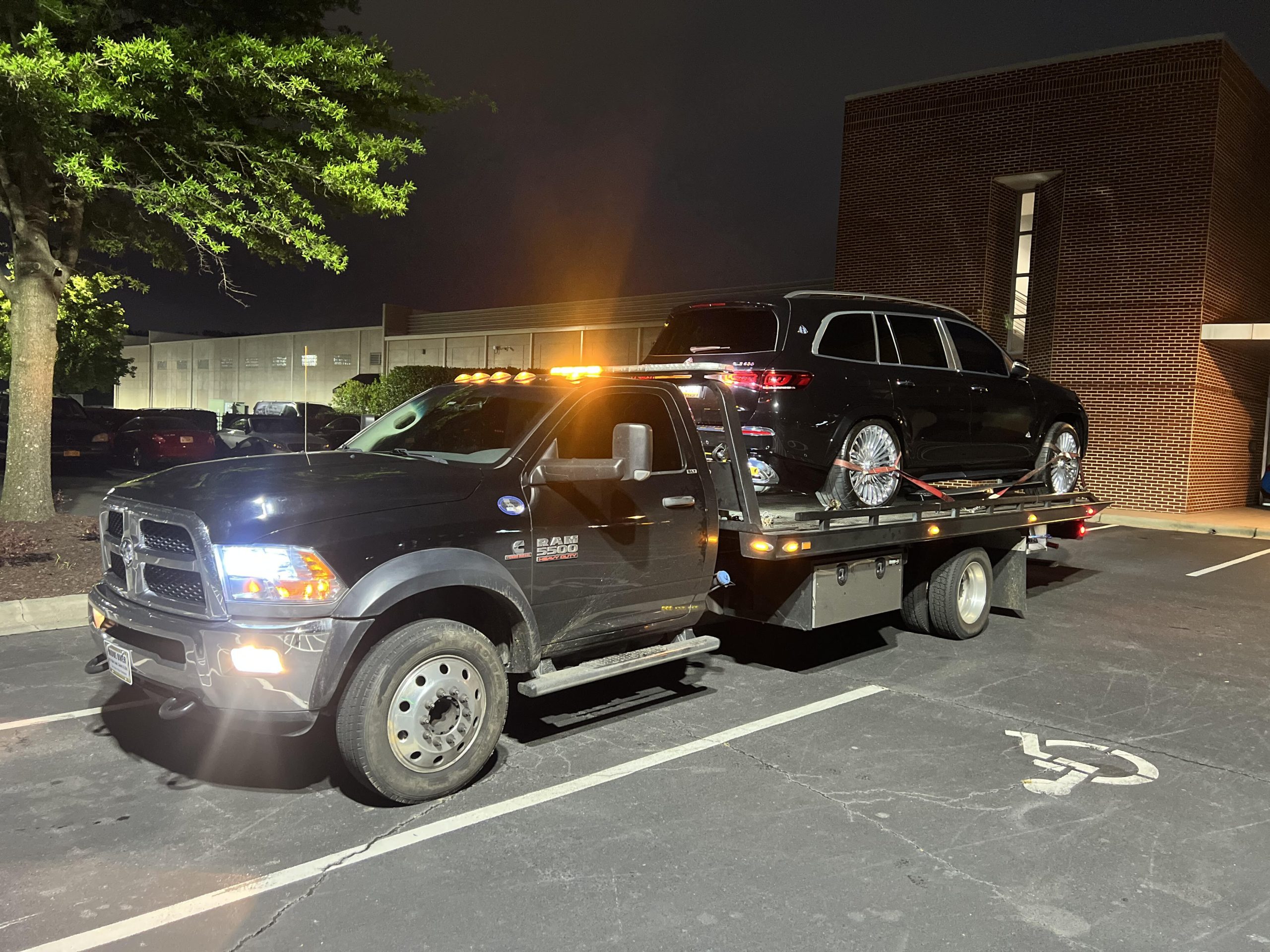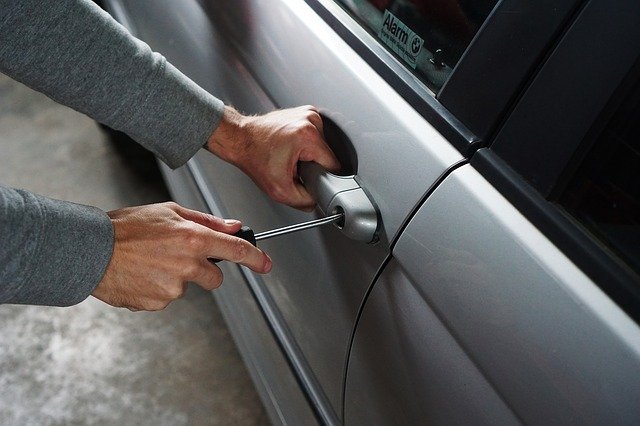 Charlotte Lockout Service
Have you found yourself in the unfortunate situation of locking your keys inside the car once again? There they are, taunting you as they dangle from the ignition. But fret not, there must be a solution that doesn't involve shattering glass or causing damage to your vehicle. Avoid any impulsive actions and instead, reach out to Big Charlotte Towing. We specialize in swiftly and affordably retrieving keys from locked cars.
Equipped with advanced and cutting-edge tools, we possess the expertise to gain access to both new and older vehicles. You could almost call our methods a touch of rocket science. Whether it's daytime or the middle of the night, we are available to assist you in accessing your locked vehicle promptly.
We're easy to reach at (704) 481-6611.
24/7 Emergency Roadside Assistance
Did you know that we can sometimes get your car running again from right where it broke down?
It's true. We do things like tire changes and jumpstarts. We can even deliver a brand-new battery to your location and hook it up. We're available around the clock to lend a helping hand. Simply give us a call and inform us about the situation. One of our proficient specialists will promptly come to assist you and ensure you're back on the road swiftly.
If we're unable to determine the issue, we'll proceed with towing. In any scenario, you can rely on Big Charlotte Towing to handle the situation with utmost care and competence.
Junk Vehicle Removal
We do indeed take junk vehicles off your hands. In North Carolina, a property owner may call a towing company to remove a vehicle if it's been parked without entering for 7 days. After 30 days parked thus, the property owner can even sell the vehicle.
In any case, Big Charlotte Towing is here to remove abandoned or junk vehicles from your property. After all, if you don't own a junkyard, why would you want your place to look like one?
We work fast without sacrificing quality or friendly service. To find out more about our junk vehicle removal, just give us a call at (704) 481-6611.
Tire Change Service In Charlotte
Picture this: You're cruising down the road, enjoying the Panthers game on the radio, when suddenly, a loud "POP!" fills the air. Your tire has blown out. What's your next move? Well, if you'd rather not change it yourself, there's no need to worry. Just give Big Charlotte Towing a call. We possess all the necessary equipment to swiftly and effectively change your tire. Instead of putting yourself at risk by attempting to replace a tire on the side of the road, let our experts take care of it for you.
At Big Charlotte Towing, we're more than happy to assist you with any roadside emergency, no matter how minor, including something as simple as changing a flat tire. If you ever find yourself in need, don't hesitate to reach out to us. We are always here to provide the help you require.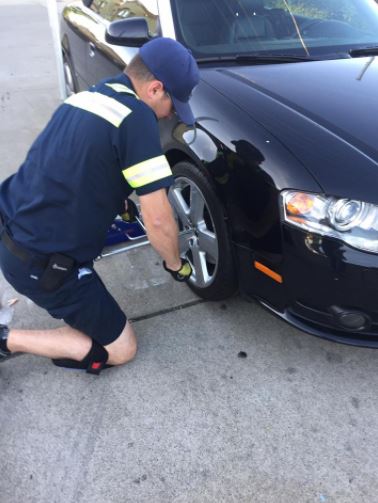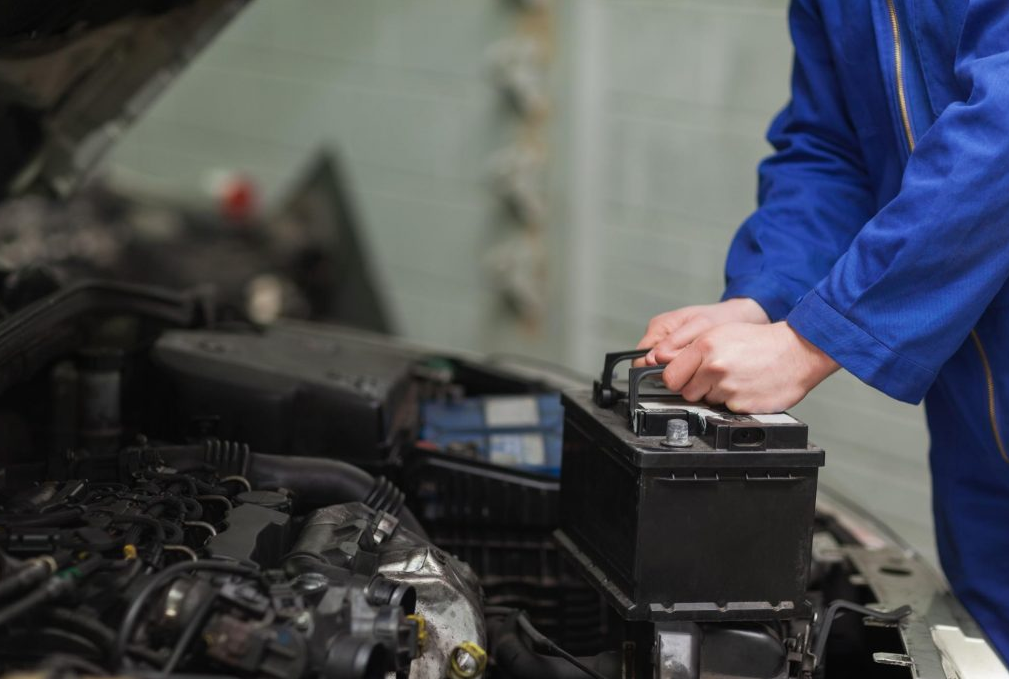 Jumpstart Service In Charlotte
Have you accidentally left your headlights on in the parking lot? Is there a mysterious drain on your battery caused by an unknown culprit? Perhaps your charging system is experiencing issues.
Regardless of the specific circumstances, our jumpstart service is here to get you back on the road. We will not only provide a jumpstart but also inspect your charging system to ensure it is functioning properly.
In addition, if your alternator is malfunctioning or your electrical system has encountered other failures, we can assist you. We are here to support you when unexpected issues arise, and that includes providing a jumpstart in the event of a dead battery. Call us today at (704) 481-6611.
Commercial Vehicle Towing
Our specialization lies in towing a wide range of commercial vehicles, including shuttles, delivery trucks, moving vans, and more. When it comes to transporting your vehicle from one location to another, Big Charlotte Towing is here to assist you. We handle jobs of all sizes, so whether it's a massive undertaking or a smaller task, we've got you covered.
We fully comprehend the value of time and the importance of minimizing any disruptions to your operations. Therefore, we prioritize working swiftly and efficiently to ensure your vehicle reaches its destination promptly. We recognize that every moment your vehicle is out of service can impact your bottom line, and our goal is to have it back cruising the roads as soon as possible.
If you require commercial vehicle towing services, don't hesitate to reach out to Big Charlotte Towing. We are a comprehensive tow truck company serving the Charlotte area, committed to providing top-notch service in every aspect of our work. Dial (704) 481-6611.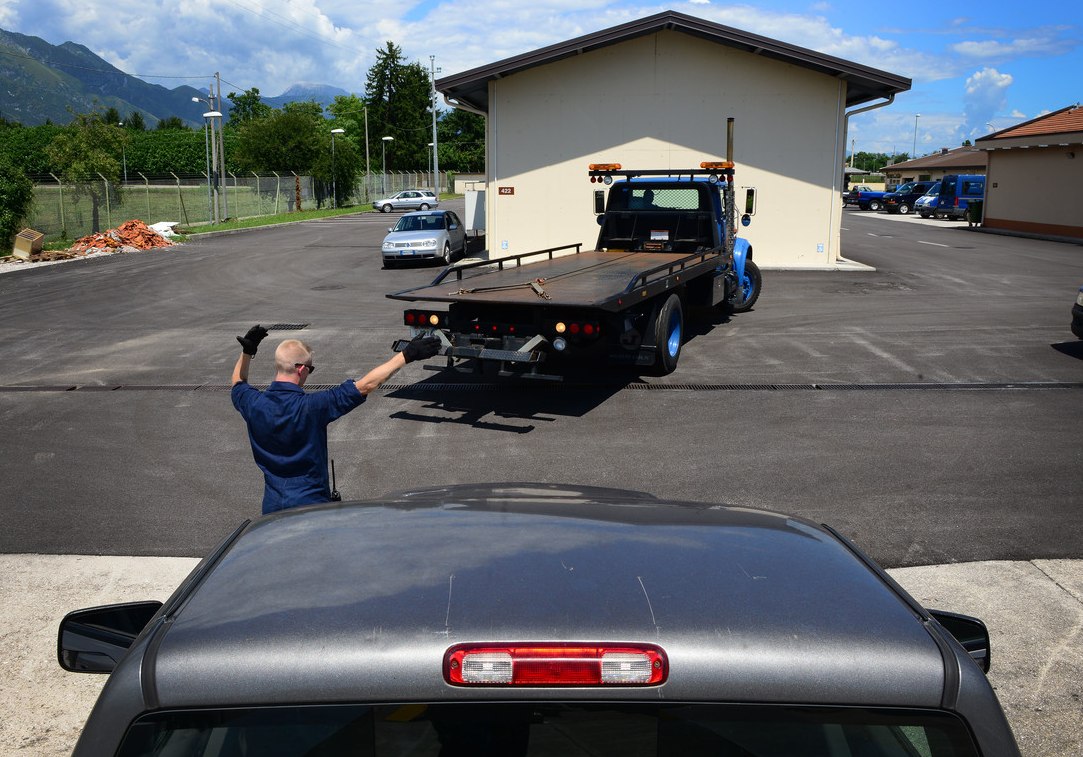 Satisfaction Guaranteed!
Big Charlotte Towing is known for our prompt and reliable service, ensuring that help is just a phone call away. Our team of professionals is equipped with the latest towing equipment, allowing them to handle various towing situations efficiently and effectively. Whether it's an emergency situation or routine assistance, Big Charlotte Towing is the trusted choice for reliable and efficient towing and roadside assistance services in Charlotte, NC.

Their prompt response, professional team, and top-notch customer service made the towing process smooth and hassle-free. I highly recommend Big Charlotte Towing for their reliable and exceptional towing and roadside assistance services.

Big Charlotte Towing exceeded my expectations. Their team arrived quickly with the right equipment to handle my heavy-duty truck, providing safe and efficient towing service with professionalism and expertise. I highly recommend them!

I had an outstanding experience with Big Charlotte Towing's jumpstart service. Their team arrived and excellently jumpstarted my vehicle, getting me back on the road in no time. The expertise customer service I received was exceptional.
Contact Us Today
Say goodbye to the days of struggling to fix your car problems. With Big Charlotte Towing, you can put your worries to rest. We offer a comprehensive range of towing and roadside assistance services, ensuring that help is just a phone call away, no matter the time of day. Our dedicated team members are always prepared to answer your call and provide the necessary assistance. Don't hesitate to reach out to us today and experience the peace of mind that comes with reliable and timely service.
When it comes to towing and roadside assistance, Big Charlotte Towing is the ultimate choice. We pride ourselves on being available around the clock, ensuring you receive the support you need whenever needed. So, if you find yourself in need of a tow or roadside assistance, don't delay—give us a call right away.
Big Charlotte Towing covers the entire Mecklenburg County with our trustworthy services, including towing, wrecking, roadside assistance, and equipment hauling. It's a smart move to save our number, as you never know when you might need our assistance in the future.
Call Big Charlotte Towing at (704) 481-6611.