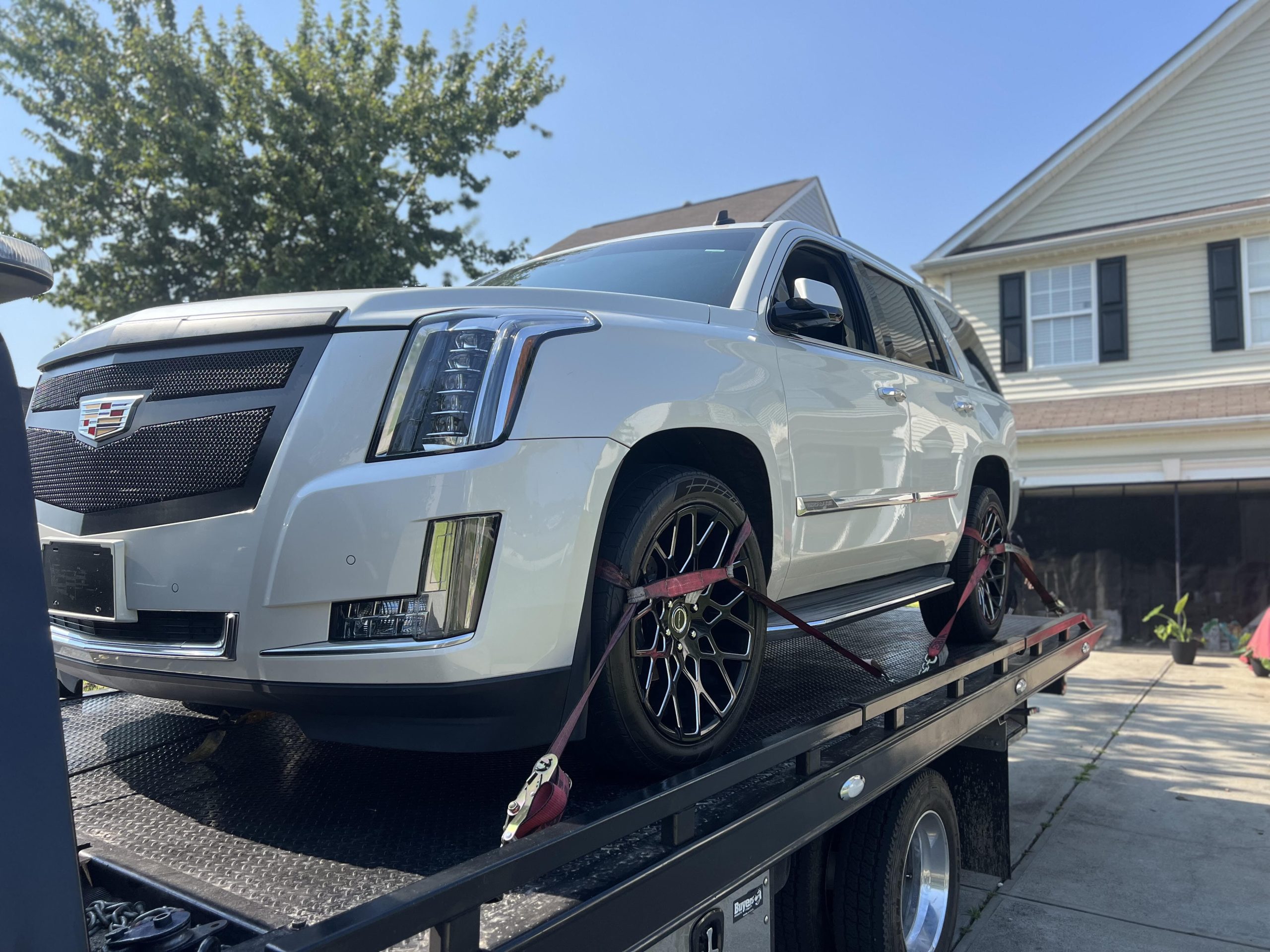 What We Offer
Charlotte, North Carolina, situated in the bustling Piedmont Region, is home to approximately 900,000 residents. This vibrant city offers a blend of professional endeavors and recreational opportunities, but the requirement for a dependable vehicle towing service can hinder both aspects of life.
At Big Charlotte Towing, we possess a dedicated team of seasoned professionals boasting extensive expertise in towing, recovery, emergency roadside assistance, and the transportation of heavy machinery. We pride ourselves on our ability to cater to the diverse needs of every driver, providing a wide range of services.

Jumpstart Service
Efficient jumpstart services to ensure quick and effective solutions for vehicles with dead batteries.

Emergency EV Charging
Fast emergency EV charging to provides a rapid and reliable solution for electric vehicle owners facing low battery situations.

Lockout Services
Trusted lockout services to offer dependable assistance for individuals facing vehicle lockouts.
Motorcycle Towing
Reliable motorcycle towing services to provide secure and trustworthy transport solutions for motorcycle owners.

Truck Towing
Top-notch truck towing services to offer exceptional solutions for businesses and individuals in need of reliable and efficient transportation for heavy-duty vehicles.
Cheap Towing
Affordable yet excellent towing services to provide a cost-effective and reliable solution for individuals and businesses in need of professional assistance.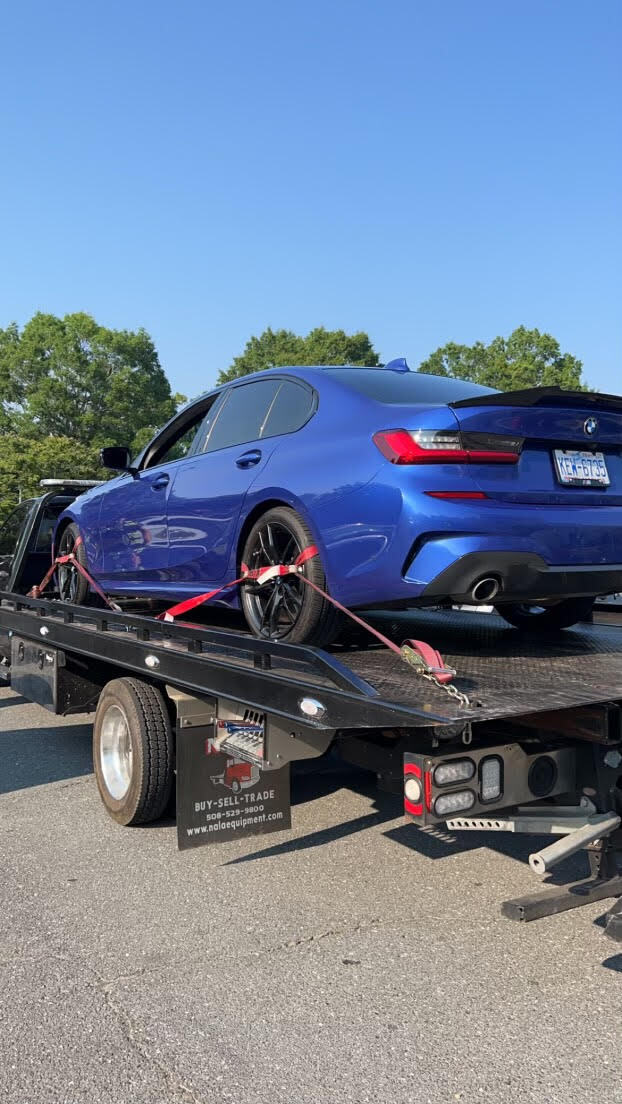 TOP-QUALITY EQUIPMENT
Our commitment to staying up-to-date with the industry's advancements ensures that we are well-equipped to handle a wide range of towing and roadside assistance needs. With state-of-the-art equipment at our disposal, we can provide efficient and reliable service while prioritizing the safety and satisfaction of our customers.

Prioritized Customer Satisfaction
Our team goes above and beyond to ensure that each customer receives personalized attention, prompt assistance, and a positive experience from start to finish.

FAST AND TRUSTED SERVICES
Our team is known for our prompt services, providing quick and efficient assistance to customers in need, ensuring a timely response and resolution to their towing and roadside assistance requirements.
Our Services
At Big Charlotte Towing, we recognize and appreciate the unique towing and roadside assistance needs of Charlotte residents. Our pride lies in offering a comprehensive range of personalized services tailored to meet those needs. Our service portfolio covers towing for a wide range of vehicle types, including cars, trucks, SUVs, crossovers, motorcycles, and electric vehicles. In addition, we provide fuel delivery, jump-starts, lockout solutions, and accident scene clearance for vehicles of all kinds.
We prioritize your safety above all else and are committed to providing prompt and secure services that ensure a swift and secure return to the road. With our team of skilled professionals and top-notch equipment, we guarantee expertise in every aspect of our services. At Big Charlotte Towing, we are dedicated to meeting your specific requirements and delivering exceptional, tailored service to the residents of Charlotte and beyond.
We commit to assist you 24/7 with personalized emergency roadside assistance services. Our extensive range of services includes towing, winching, wrecker services, fuel delivery, jump-starts, and lockout assistance. With our highly skilled and experienced drivers, we prioritize your satisfaction and safety by providing efficient and secure service. You can rely on us to promptly address your needs and ensure peace of mind during any roadside situation.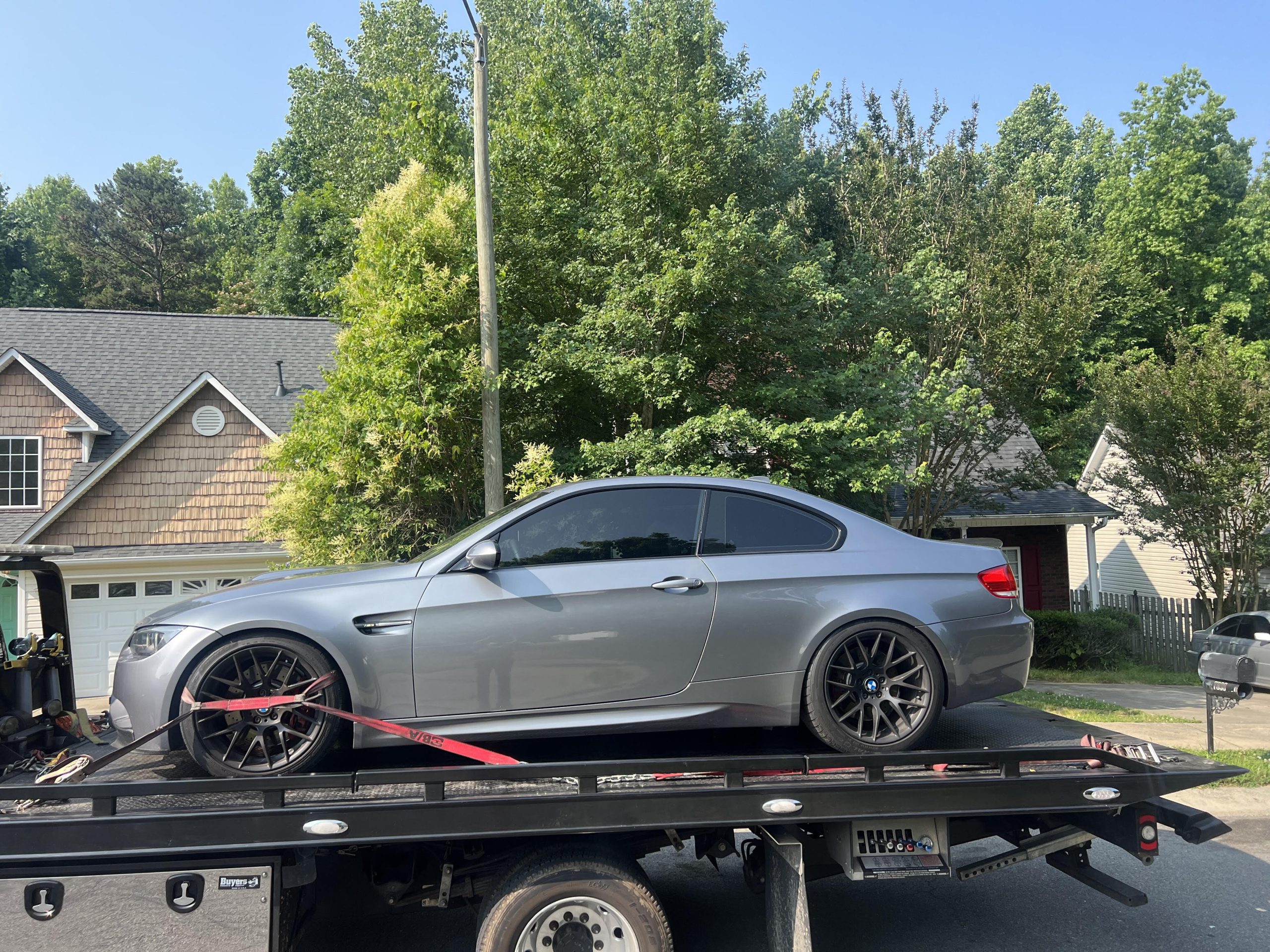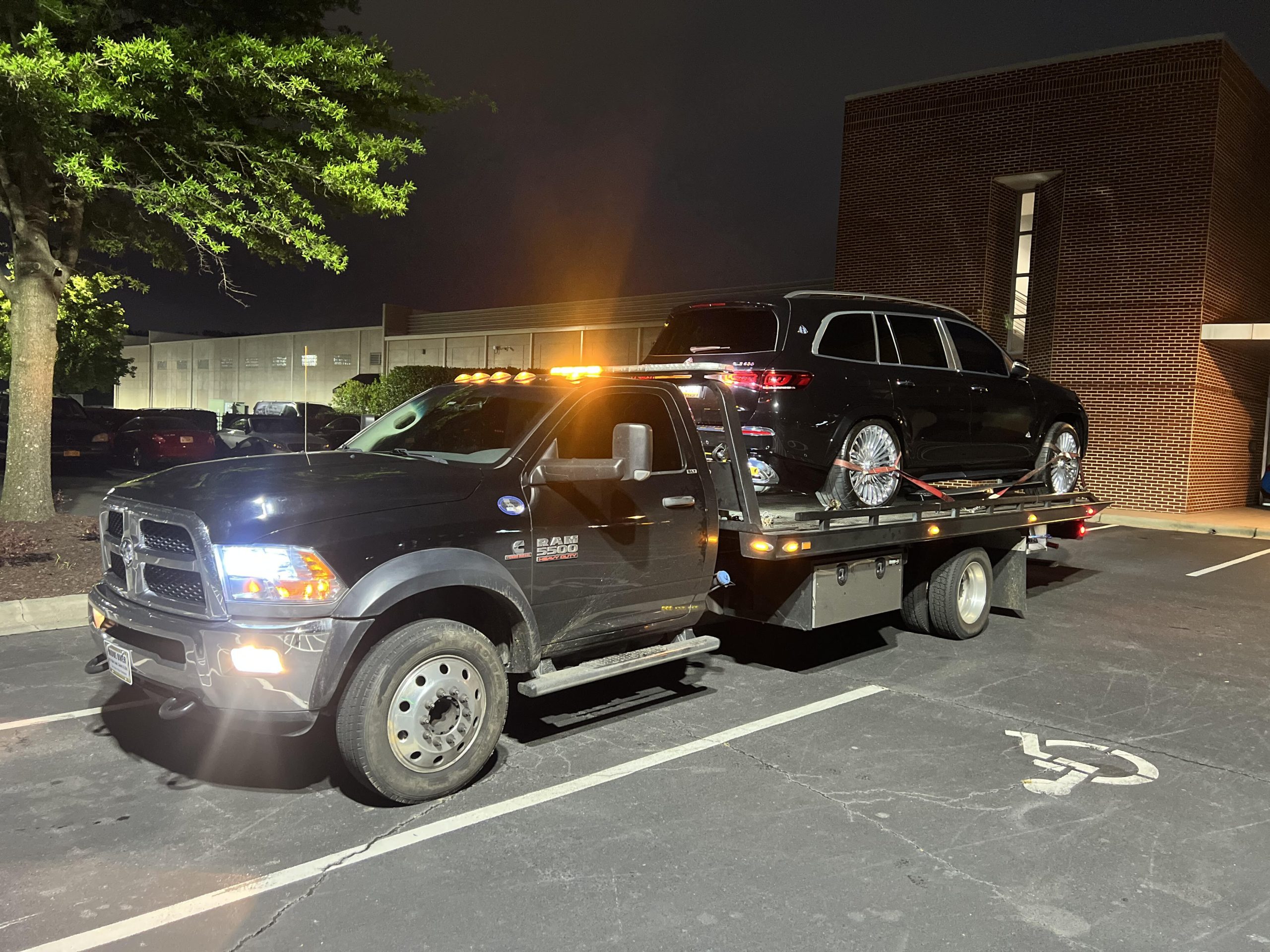 Making Sure You're A-OK
Big Charlotte Towing ensures a reliable and trustworthy towing and roadside assistance experience, offering our esteemed customers the following advantages:
Our response times are fast, fast, fast

We've got drivers who care, and who are always on the move

Prices that are NOT crazy!

A good, strong truck with a tough flatbed for lots of big jobs

We arrive at noon or midnight or any other time you need us
When faced with a roadside emergency, don't settle for an average mechanic—opt for the exceptional services of Big Charlotte Towing. We take great pride in offering speedy and dependable solutions that ensure your secure journey back on the road. Our range of specialized services encompasses towing, winching, wrecking, fuel delivery, jump-starts, and lockout assistance, all delivered with an unwavering dedication to prioritizing your safety and complete satisfaction. Count on us to go the extra mile in providing reliable and efficient assistance during your time of need.
The People Of Charlotte Speak
We take great satisfaction in the positive impact we have made on our customers during challenging situations. Below are just some of the things we've heard from our satisfied clients.
"These guys went above and beyond for me and my best friend." –B.J. McKay

"My alarm went off, telling me it was time to play bingo. My car broke down on the way and these guys came and helped me out." – L. Anderson

"What can I say? They do a beautiful job. I'm happy as can be." –Barney B.
At Big Charlotte Towing, our unwavering commitment is to deliver a positive and satisfying experience to every customer through our reliable and efficient roadside assistance services. Our drivers are renowned for their courteous and exceptional service, while our competitive rates and 24/7 availability have made us the preferred choice among local residents.
Whether you require towing, winching, fuel delivery, jump-starts, or lockout assistance, you can trust us with full confidence. Experience for yourself why numerous customers have been highly satisfied with the exceptional quality of service we provide.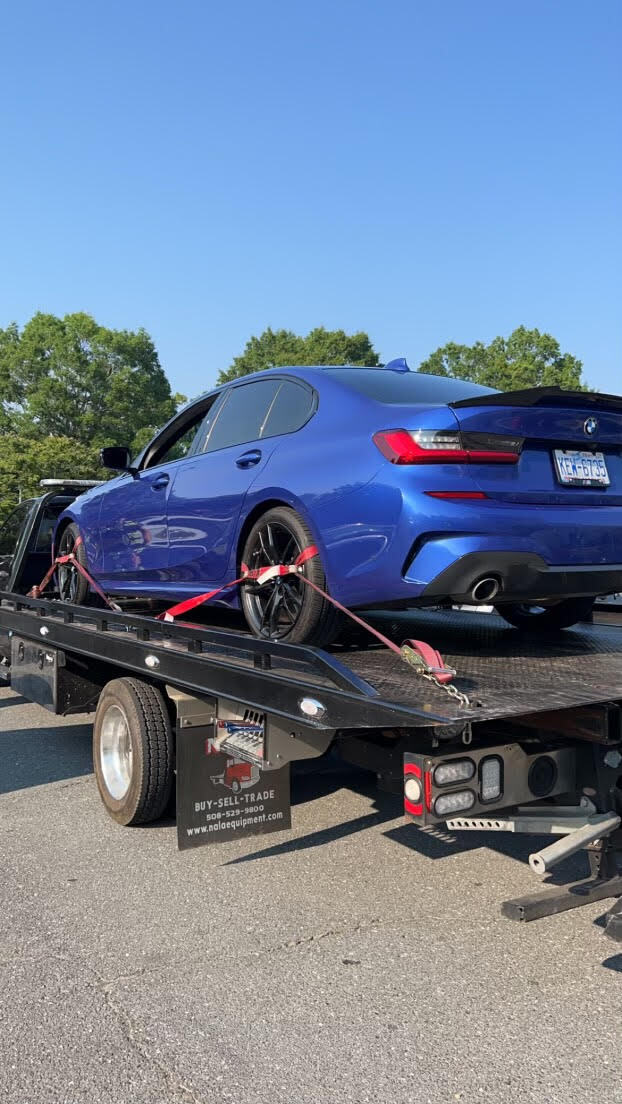 Satisfaction Guaranteed!
Big Charlotte Towing is known for our prompt and reliable service, ensuring that help is just a phone call away. Our team of professionals is equipped with the latest towing equipment, allowing them to handle various towing situations efficiently and effectively. Whether it's an emergency situation or routine assistance, Big Charlotte Towing is the trusted choice for reliable and efficient towing and roadside assistance services in Charlotte, NC.

Their prompt response, professional team, and top-notch customer service made the towing process smooth and hassle-free. I highly recommend Big Charlotte Towing for their reliable and exceptional towing and roadside assistance services.

Big Charlotte Towing exceeded my expectations. Their team arrived quickly with the right equipment to handle my heavy-duty truck, providing safe and efficient towing service with professionalism and expertise. I highly recommend them!

I had an outstanding experience with Big Charlotte Towing's jumpstart service. Their team arrived and excellently jumpstarted my vehicle, getting me back on the road in no time. The expertise customer service I received was exceptional.
Quality Towing In Charlotte, North Carolina
Big Charlotte Towing places the highest emphasis on the safety and convenience of drivers. Our team comprises highly skilled professionals equipped with cutting-edge technology, available round the clock to provide swift and efficient solutions for any roadside emergency in Charlotte. Moreover, our reliable and professional services extend throughout all of Mecklenburg County.
Our experienced drivers, many of whom are long-term residents of the Charlotte area, boast extensive knowledge of the local roads and locations. With their expertise, you can have complete confidence in the reliability and trustworthiness of our towing service.
Whenever you're in need, you can depend on our service to provide prompt and reliable assistance. Our drivers, who are not only experienced but also possess extensive knowledge of the area, can swiftly reach your location. We offer a comprehensive range of services, including towing, winching, fuel delivery, jump-starting, and lockout assistance, providing complete support for roadside situations.
With our well-established presence in the industry and years of experience, we possess the expertise and skills necessary to ensure your safe and efficient return to the road. You can place your trust in us to deliver exceptional service and reliable solutions for all your towing and roadside assistance requirements.
Contact Big Charlotte Towing at (704) 481-6611.