Charlotte Motorcycle Towing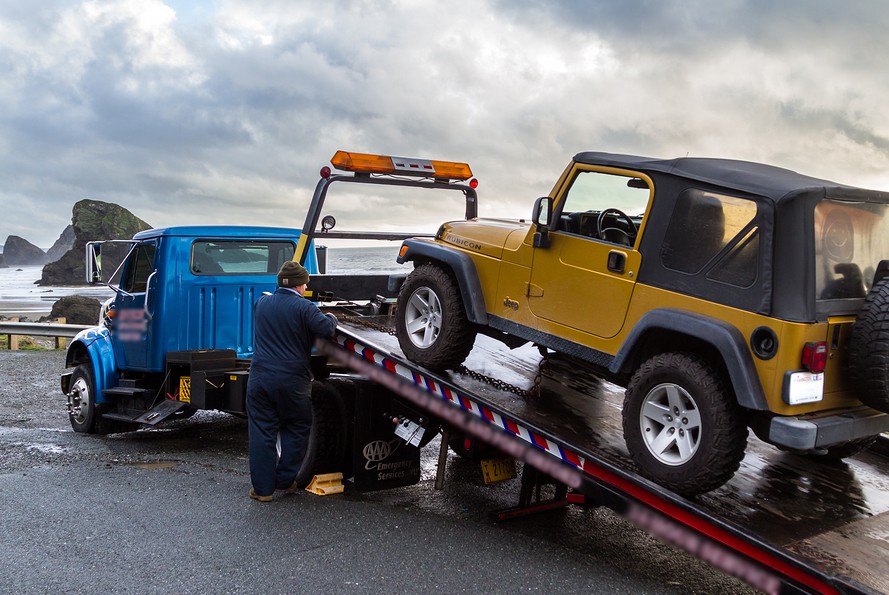 TOP-QUALITY EQUIPMENT
Our commitment to staying up-to-date with the industry's advancements ensures that we are well-equipped to handle a wide range of towing and roadside assistance needs. With state-of-the-art equipment at our disposal, we can provide efficient and reliable service while prioritizing the safety and satisfaction of our customers.

Prioritized Customer Satisfaction
Our team goes above and beyond to ensure that each customer receives personalized attention, prompt assistance, and a positive experience from start to finish.

FAST AND TRUSTED SERVICES
Our team is known for our prompt services, providing quick and efficient assistance to customers in need, ensuring a timely response and resolution to their towing and roadside assistance requirements.
At Big Charlotte Towing, we understand the significance of motorcycles to the residents of Mecklenburg County. That's why we are fully committed to providing reliable flatbed towing services specifically tailored for motorcycles of all makes and models. Our team possesses extensive expertise in delivering specialized care and attention to ensure the safe and cautious transportation of your valuable motorcycle.
Our flatbed trucks are purposefully designed to offer stress-free and secure transportation for motorcycles. With the inclusion of hydraulic ramps, we ensure effortless loading and unloading of your motorcycle. We take extra precautions to guarantee the utmost protection during transportation, considering both the emotional and financial value it holds. You can trust us completely to deliver your motorcycle safely and securely to its designated destination.
At Big Charlotte Towing, we comprehend the frustration and stress that come with motorcycle breakdowns. Therefore, our utmost priority is to provide fast and reliable assistance, aiming to get you back on the road promptly. Whether you're dealing with a flat tire, dead battery, or any other issue, you can rely on us to be there for you when you need us the most. Just dial (704) 481-6611 today to learn more about our motorcycle towing in Charlotte.
Riding In North Carolina
Motorcycling in North Carolina isn't too shabby at all. We've got The Blue Ridge Parkway, The Copperhead Loop, Grandfather Mountain, The Rattler… All cool places to ride—so long as your bike doesn't break down, forcing you to call your girlfriend from a phone booth.
At Big Charlotte Towing, we possess unrivaled expertise in motorcycle towing, regardless of the bike's size. We employ meticulous loading techniques onto our flatbed trailers, utilizing the necessary straps to ensure damage-free transportation. Additionally, our team has extensive experience in handling various large vehicles, including cars, trucks, buses, and trailers.
Whenever you require fast and reliable towing services, we are here to assist. Our team is fully capable of handling all your transportation needs, from cars to trucks and trailers. We take immense pride in delivering exceptional customer service, ensuring your satisfaction on every occasion. Don't hesitate to contact us today and experience our friendly and reliable support firsthand.
How We Tow A Motorcycle
When it comes to transporting your disabled bike, we guarantee that it is done with utmost care every single time. We prioritize efficiency, ensuring that you won't experience prolonged wait times. Our reliable and efficient service ensures that your motorcycle is promptly towed to a secure destination, providing you with peace of mind throughout the process.
Some rules we follow are:
We use at least four straps per bike

We try to always secure the bike below its suspension

We don't use open-hook straps

We never put pressure on spokes, hoses, cables, or wires
No matter if you're facing tire problems, engine issues, complications with the chain or shaft drive, or concerns with your brakes, our dependable tow truck service is here to efficiently assist you in getting back on the road. We are committed to providing exceptional customer service, ensuring that you have a seamless and hassle-free biking experience.
Contact Big Charlotte Towing at (704) 481-6611.
Satisfaction Guaranteed!
Big Charlotte Towing is known for our prompt and reliable service, ensuring that help is just a phone call away. Our team of professionals is equipped with the latest towing equipment, allowing them to handle various towing situations efficiently and effectively. Whether it's an emergency situation or routine assistance, Big Charlotte Towing is the trusted choice for reliable and efficient towing and roadside assistance services in Charlotte, NC.

Their prompt response, professional team, and top-notch customer service made the towing process smooth and hassle-free. I highly recommend Big Charlotte Towing for their reliable and exceptional towing and roadside assistance services.

Big Charlotte Towing exceeded my expectations. Their team arrived quickly with the right equipment to handle my heavy-duty truck, providing safe and efficient towing service with professionalism and expertise. I highly recommend them!

I had an outstanding experience with Big Charlotte Towing's jumpstart service. Their team arrived and excellently jumpstarted my vehicle, getting me back on the road in no time. The expertise customer service I received was exceptional.