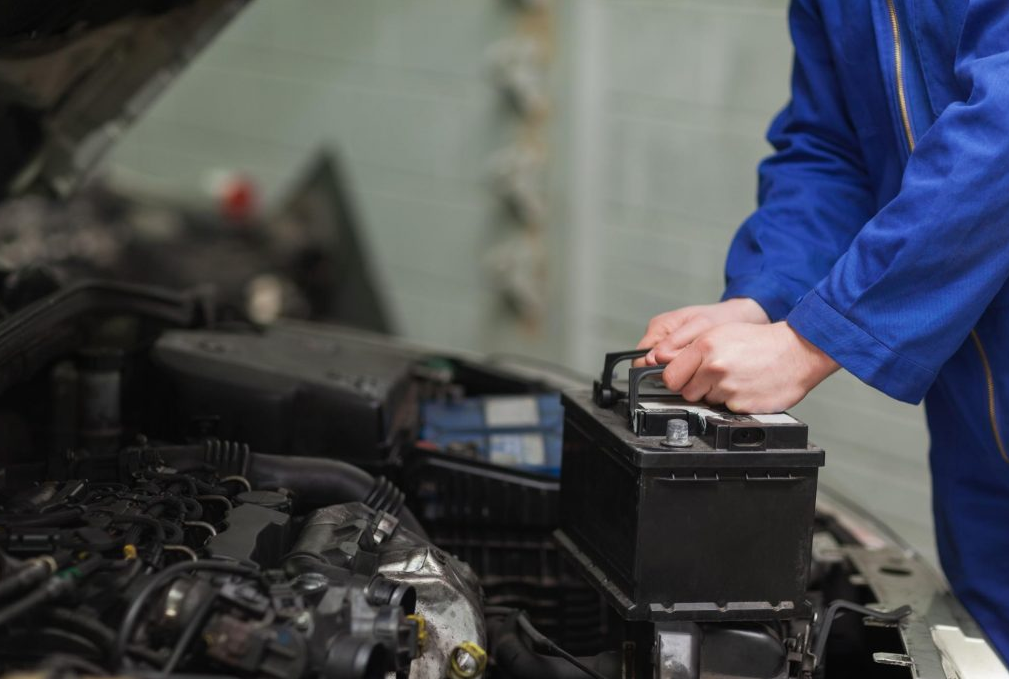 Charlotte Jumpstart Service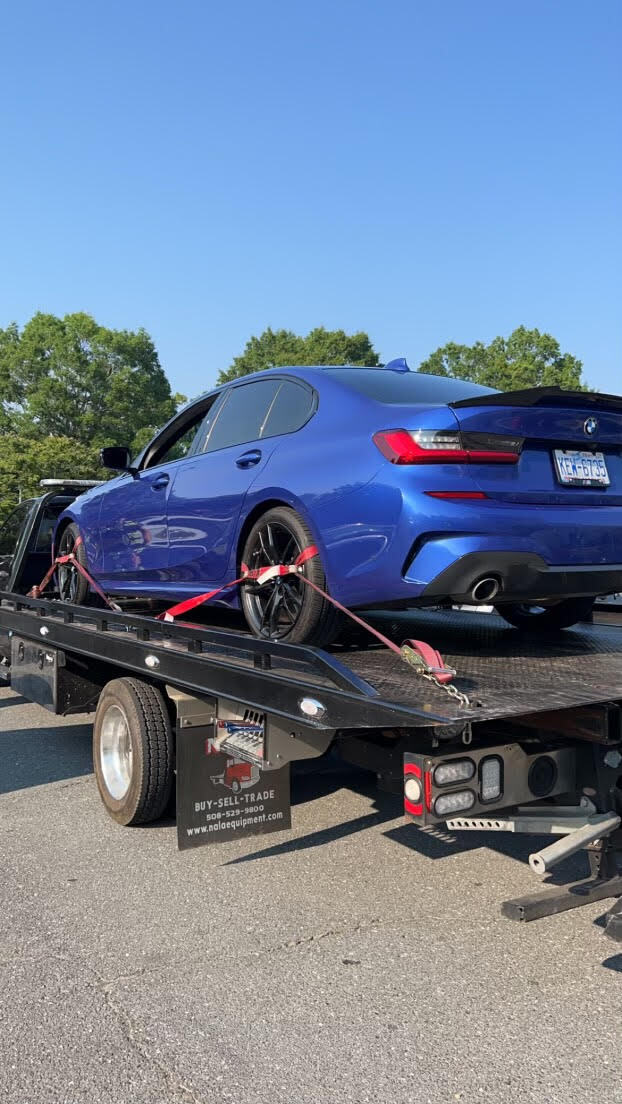 TOP-QUALITY EQUIPMENT
Our commitment to staying up-to-date with the industry's advancements ensures that we are well-equipped to handle a wide range of towing and roadside assistance needs. With state-of-the-art equipment at our disposal, we can provide efficient and reliable service while prioritizing the safety and satisfaction of our customers.

Prioritized Customer Satisfaction
Our team goes above and beyond to ensure that each customer receives personalized attention, prompt assistance, and a positive experience from start to finish.

FAST AND TRUSTED SERVICES
Our team is known for our prompt services, providing quick and efficient assistance to customers in need, ensuring a timely response and resolution to their towing and roadside assistance requirements.
When it comes to resolving your car battery issues in Mecklenburg County, look no further than Big Charlotte Towing. Our team of expert drivers possesses extensive knowledge in handling various battery models, including those found in vintage vehicles. You can confidently rely on us to deliver quick and reliable assistance anywhere in the Charlotte area.
We prioritize fair pricing and transparency, ensuring that our exceptional service doesn't strain your budget. Our impeccable reputation is backed by the positive reviews from our satisfied clients. Don't miss out on the chance to experience our extraordinary service—trust us to provide you with a jumpstart that gets you back on the road.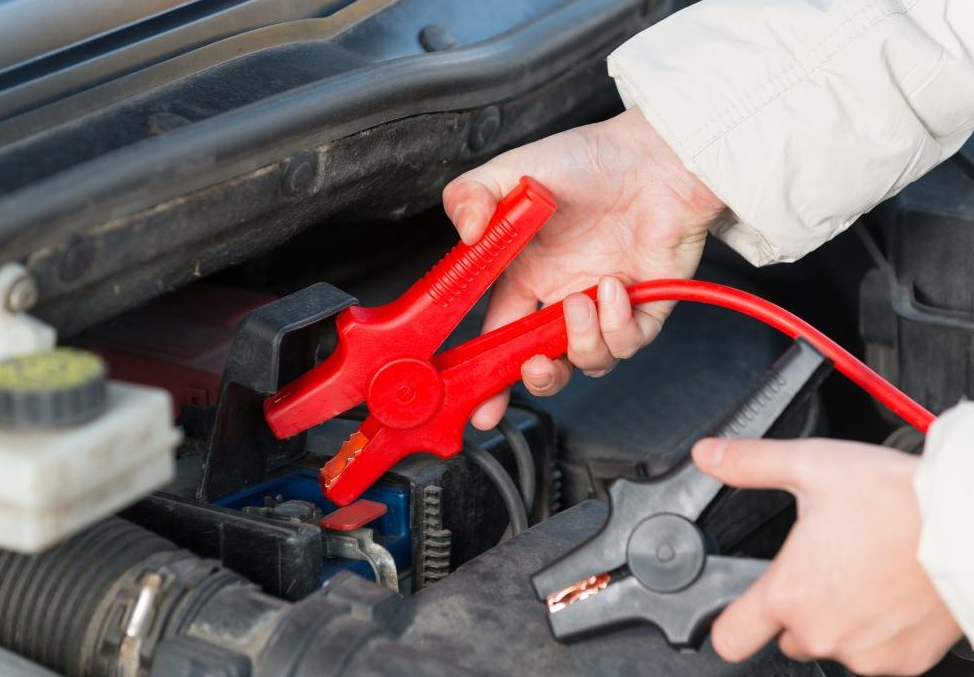 Jumpstart Service Mecklenburg County
Keep your eyes quick and your ears sharp for the issues listed below.
A clicking sound when you turn the key

Dim headlights and dash lights

The battery warning light comes on (meaning your battery is not being charged properly)

Your ALT meter is too far to the left or the right (it should hover slightly to the right of the center)

Loss of engine power
All indicate charging system failure.
Ensuring the optimal performance of your car battery is essential for the smooth operation of your vehicle. At Big Charlotte Towing, our experienced drivers provide more than just jumpstarting services. Equipped with advanced tools like a multimeter, we perform a thorough examination of your vehicle's charging system. With meticulous attention to detail, we carefully investigate the underlying causes of battery failure. This comprehensive approach allows us to accurately identify any required repairs and offer reliable recommendations customized to your specific vehicle.
24/7 Mecklenburg County Roadside Service
When you find yourself in need of dependable emergency road assistance in Charlotte and the surrounding areas, Big Charlotte Towing is the ultimate solution. Our comprehensive range of services ensures you receive reliable support in any situation. Whether it's jumpstarting your vehicle, lockout services, or providing towing services for repairs or transportation, we are dedicated to ensuring your safe journey back home.
With an experienced and long-standing team, we have the expertise to handle a wide variety of vehicles, including standard cars, light-duty trucks, and SUVs. When you choose our services, you can have complete peace of mind knowing that your vehicle will be handled by capable and experienced hands.
You'll get:
A quick jumpstart with cool cables we like to show off

A charging system inspection (alternator, connections, terminals)

A friendly driver who knows his way around a car (or truck or motorcycle)
With a rich history of experience, we have solidified our position as a reliable provider of secure transportation services for an extensive range of vehicles, including luxury sedans and trailers. Our impeccable track record speaks volumes, earning the unwavering confidence and trust of our esteemed customers.
Our impressive fleet consists of a diverse array of vehicles, encompassing everything from lightweight flatbeds to heavy-duty wreckers, all equipped with specialized tools and equipment. Within our collection, you'll find essential items such as jacks, dollies, and winches with air cushioning systems, guaranteeing the safe and secure transportation of your vehicle.
Keeping You Moving
Experience the unmatched reliability and dependability of our round-the-clock jumpstart service in Charlotte, providing you with swift and efficient assistance to get you back on the road promptly. In moments of being stranded, you can have complete trust in our team to handle every aspect of the situation with professionalism and expertise.
Our dedicated team of experts is fully devoted to delivering unrivaled service, guaranteeing your vehicle's fast, secure, and safe transportation. Operating 24/7, your safety and peace of mind are our utmost priorities. We take every precautionary measure to ensure a secure journey, leaving no room for compromise.
Contact Big Charlotte Towing at (704) 481-6611.
Satisfaction Guaranteed!
Big Charlotte Towing is known for our prompt and reliable service, ensuring that help is just a phone call away. Our team of professionals is equipped with the latest towing equipment, allowing them to handle various towing situations efficiently and effectively. Whether it's an emergency situation or routine assistance, Big Charlotte Towing is the trusted choice for reliable and efficient towing and roadside assistance services in Charlotte, NC.

Their prompt response, professional team, and top-notch customer service made the towing process smooth and hassle-free. I highly recommend Big Charlotte Towing for their reliable and exceptional towing and roadside assistance services.

Big Charlotte Towing exceeded my expectations. Their team arrived quickly with the right equipment to handle my heavy-duty truck, providing safe and efficient towing service with professionalism and expertise. I highly recommend them!

I had an outstanding experience with Big Charlotte Towing's jumpstart service. Their team arrived and excellently jumpstarted my vehicle, getting me back on the road in no time. The expertise customer service I received was exceptional.