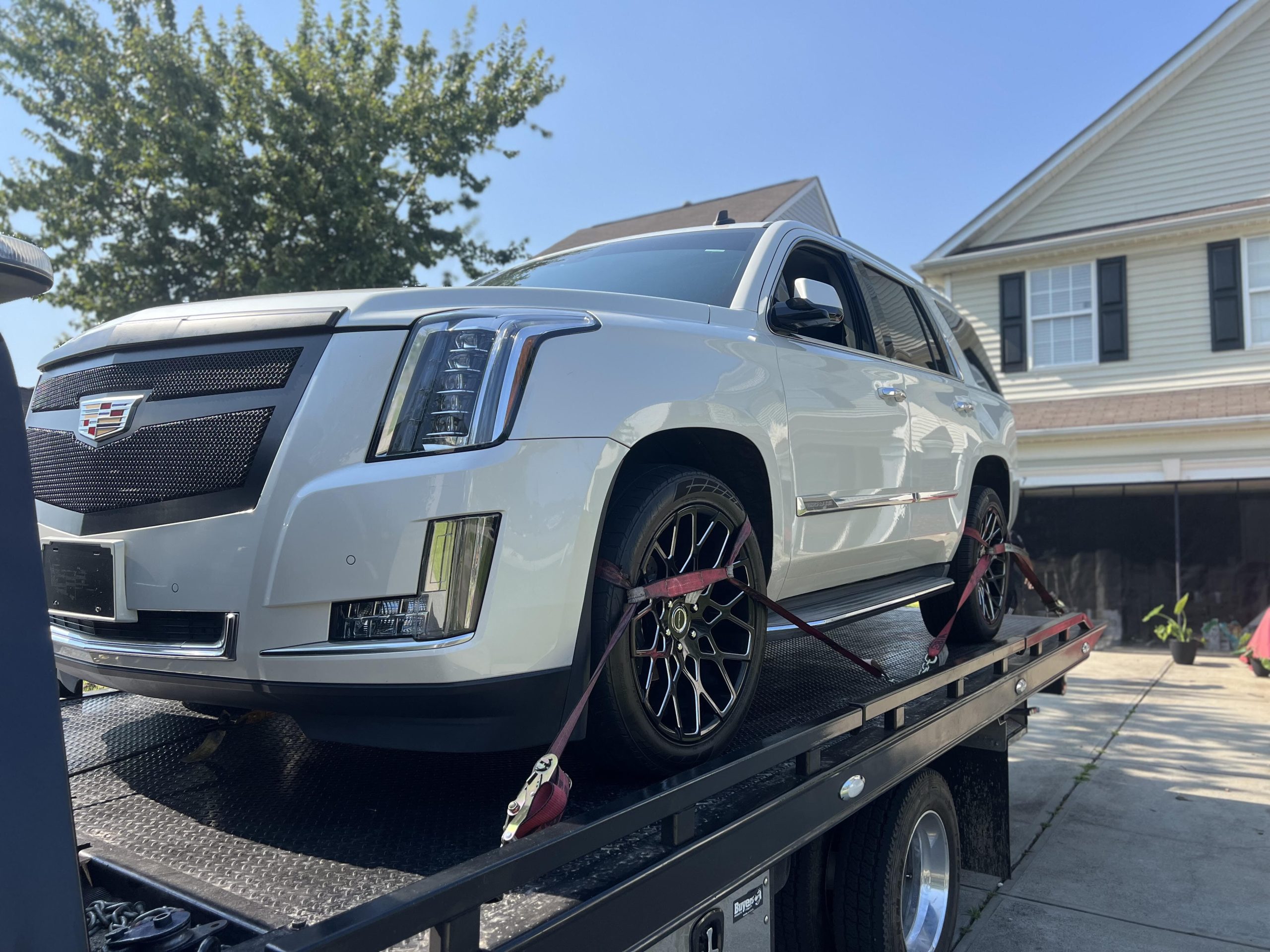 TOP-QUALITY EQUIPMENT
Our commitment to staying up-to-date with the industry's advancements ensures that we are well-equipped to handle a wide range of towing and roadside assistance needs. With state-of-the-art equipment at our disposal, we can provide efficient and reliable service while prioritizing the safety and satisfaction of our customers.

Prioritized Customer Satisfaction
Our team goes above and beyond to ensure that each customer receives personalized attention, prompt assistance, and a positive experience from start to finish.

FAST AND TRUSTED SERVICES
Our team is known for our prompt services, providing quick and efficient assistance to customers in need, ensuring a timely response and resolution to their towing and roadside assistance requirements.
As an electric vehicle driver in Charlotte, you may be all too familiar with a bit of range anxiety disrupting your plans. However, you can now find reassurance knowing that Big Charlotte Towing is available to provide customized 24/7 towing solutions for EVs of all types and sizes. Our highly skilled drivers and specialized tow trucks are ready to promptly respond to your call and transport your EV to a charging station safely and efficiently.
Are you in need of an affordable and reliable EV tow to the nearest charging station? Your search ends right here. We offer a comprehensive range of services tailored to meet all your EV needs, ensuring precision and care throughout the entire charging process. Don't hesitate to contact us today for a hassle-free and convenient EV towing experience in Charlotte.
Mecklenburg County EV Towing
When you entrust us with the transportation of your electric vehicle, you can rest assured of our unwavering commitment to professionalism and meticulous attention to detail. Our team utilizes cutting-edge safety equipment, ensuring a smooth and worry-free journey for both you and your EV. We deeply understand the value and sensitivity of electric vehicles, and this is reflected in our unwavering dedication to providing superior protection and care throughout the entire transportation process.
Transporting an EV requires a specialized approach that differs from traditional gas-powered vehicles. That's why our EV towing service exclusively relies on flatbed tow trucks, eliminating the use of conventional hook and chain trucks. This tailored approach is crucial because the electric motor and delicate components of an EV can be easily damaged by the traditional method. With our dedicated EV towing solution, you can have complete confidence that your vehicle will be handled with the utmost care and safety it deserves. Choose our trusted service for a seamless and secure transportation experience for your electric vehicle.
Upon the arrival of our flatbed tow truck, our driver goes the extra mile to position the truck as close to your EV as feasible, prioritizing the preservation of your car's bodywork. Subsequently, our driver utilizes soft straps specifically designed for this purpose to securely fasten your electric car to the flatbed. These specialized straps play a vital role in safeguarding the car's undercarriage and delicate electrical components, ensuring their protection throughout the entirety of the towing process.
Charlotte EV Towing
When it comes to reliable and specialized towing services tailored specifically for your electric vehicle, you can rely on Big Charlotte Towing. Our team of certified specialists possesses extensive expertise in handling a wide range of electric car models, including renowned brands such as Tesla, Hyundai, Egolf, Polestar, and Bolt. We are fully committed to providing secure and prompt transportation for your EV.
We understand the significance of your electric vehicle and prioritize its safety and protection above all else. Leveraging our wealth of experience in delivering dependable towing services, our skilled professionals ensure a hassle-free experience for you. You can place complete trust in us to address all your EV towing needs with the utmost care and professionalism. Don't hesitate to contact us today and experience firsthand the exceptional service we provide.
Contact Big Charlotte Towing at (704) 481-6611.
Satisfaction Guaranteed!
Big Charlotte Towing is known for our prompt and reliable service, ensuring that help is just a phone call away. Our team of professionals is equipped with the latest towing equipment, allowing them to handle various towing situations efficiently and effectively. Whether it's an emergency situation or routine assistance, Big Charlotte Towing is the trusted choice for reliable and efficient towing and roadside assistance services in Charlotte, NC.

Their prompt response, professional team, and top-notch customer service made the towing process smooth and hassle-free. I highly recommend Big Charlotte Towing for their reliable and exceptional towing and roadside assistance services.

Big Charlotte Towing exceeded my expectations. Their team arrived quickly with the right equipment to handle my heavy-duty truck, providing safe and efficient towing service with professionalism and expertise. I highly recommend them!

I had an outstanding experience with Big Charlotte Towing's jumpstart service. Their team arrived and excellently jumpstarted my vehicle, getting me back on the road in no time. The expertise customer service I received was exceptional.