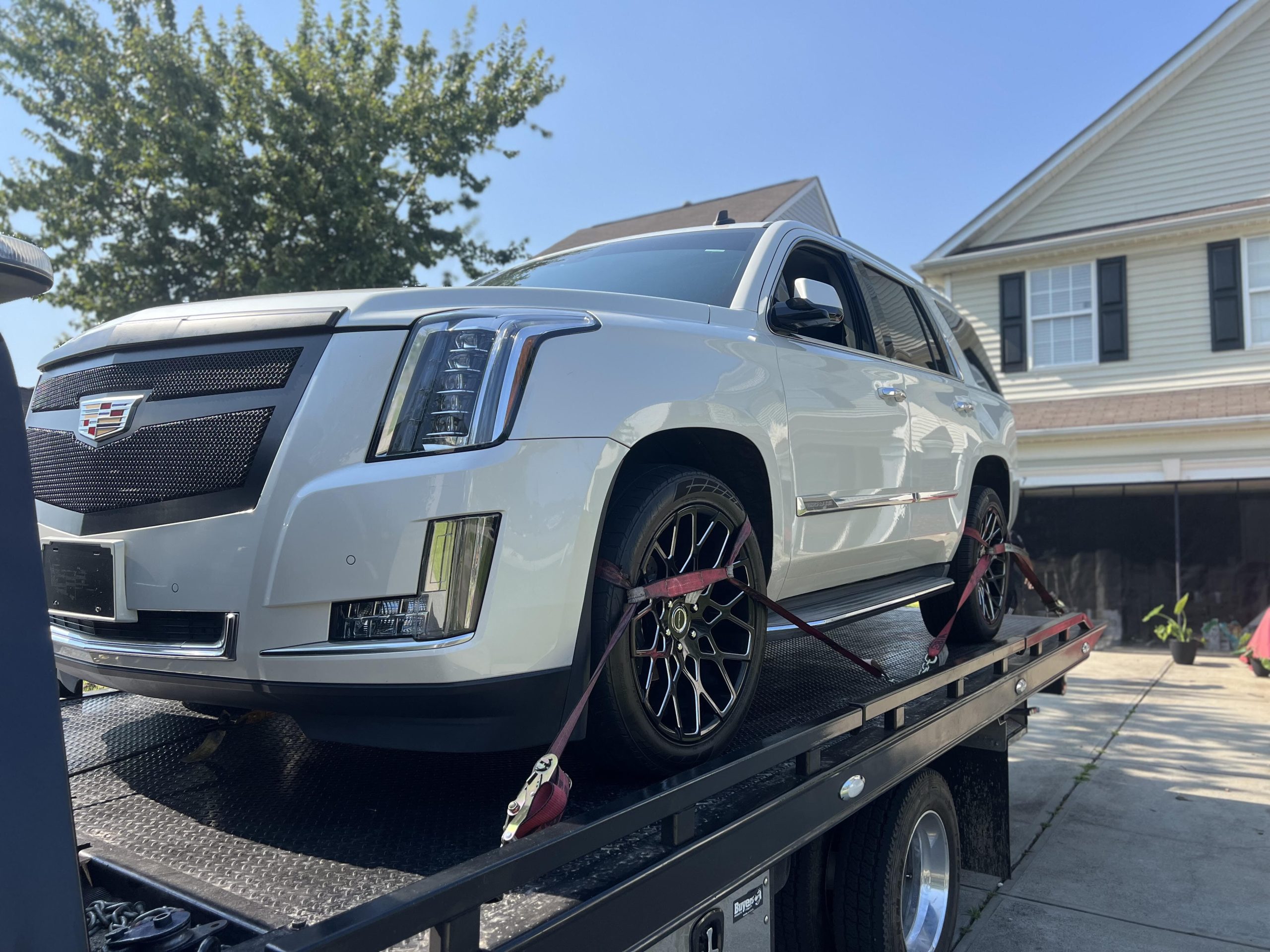 TOP-QUALITY EQUIPMENT
Our commitment to staying up-to-date with the industry's advancements ensures that we are well-equipped to handle a wide range of towing and roadside assistance needs. With state-of-the-art equipment at our disposal, we can provide efficient and reliable service while prioritizing the safety and satisfaction of our customers.

Prioritized Customer Satisfaction
Our team goes above and beyond to ensure that each customer receives personalized attention, prompt assistance, and a positive experience from start to finish.

FAST AND TRUSTED SERVICES
Our team is known for our prompt services, providing quick and efficient assistance to customers in need, ensuring a timely response and resolution to their towing and roadside assistance requirements.
At Big Charlotte Towing, we comprehend the concerns and difficulties associated with being stranded away from home, particularly when it comes to towing expenses. Therefore, we are completely dedicated to providing a convenient and stress-free experience by offering transparent and fair pricing with no hidden charges.
Our pricing structure is designed to be clear and upfront, leaving no room for surprises. We are committed to delivering a seamless service, and our team is available round the clock to provide prompt and cost-effective solutions. You can have complete trust in us to prioritize your satisfaction and convenience throughout the entire towing process.
With just a single phone call, our dispatchers are readily available to provide reliable and top-quality towing services that are both fast and affordable. We fully understand the frustration and anxiety that breakdowns can bring, which is why we respond swiftly and efficiently to ensure your safety and get you back on the road as quickly as possible. We offer motorcycle towing, truck towing, EV towing, and more!
At Big Charlotte Towing, we firmly believe that exceptional service should not come with an exorbitant price tag. That's why we offer competitive pricing without compromising the quality of our services. Our objective is to provide you with the best value for your money, and our dedicated team is available 24/7 to assist you. Contact us today and experience first-rate cheap towing services in Charlotte.
We're Here To Help—Not Clean You Out
With a team of towing specialists equipped with cutting-edge equipment, Big Charlotte Towing guarantees the secure and efficient transportation of your vehicle. We are committed to providing exceptional service at a transparent and fair price, free from any hidden fees or surprises. We take pride in delivering reliable and affordable towing solutions that you can depend on. Contact us today to experience our cost-effective and trustworthy tow truck services.
Our services are available 24/7 across three counties in the Charlotte area, ensuring that no matter where you are or what time it is, we are prepared to assist you. Our emergency roadside assistance guarantees a prompt response to your needs, delivering the necessary help you require.
Upon contacting us, we promptly dispatch a friendly driver to your location, ensuring the safe transportation of your vehicle to a reputable garage. We handle your property with the utmost care, treating it as if it were our own.
No Butterflies From Your Wallet
When it comes to towing services, Big Charlotte Towing offers affordable rates without compromising on quality. We understand that unexpected roadside emergencies can place a financial burden, which is why we are here to assist without draining your wallet.
There's no need to search any further than Big Charlotte Towing when faced with car troubles. We offer affordable and reliable towing services to address a range of issues, from tire blowouts to brake problems. Equipped with state-of-the-art vehicles and equipment, we ensure swift and efficient towing solutions that will have you back on the road in no time.
Our friendly and knowledgeable staff is available 24/7, providing exceptional customer service and competitive rates. At Big Charlotte Towing, we take pride in delivering trustworthy and cost-effective towing solutions that you can rely on. Join our satisfied customer base who depend on us for all their towing needs.
Dial (704) 481-6611.
Satisfaction Guaranteed!
Big Charlotte Towing is known for our prompt and reliable service, ensuring that help is just a phone call away. Our team of professionals is equipped with the latest towing equipment, allowing them to handle various towing situations efficiently and effectively. Whether it's an emergency situation or routine assistance, Big Charlotte Towing is the trusted choice for reliable and efficient towing and roadside assistance services in Charlotte, NC.

Their prompt response, professional team, and top-notch customer service made the towing process smooth and hassle-free. I highly recommend Big Charlotte Towing for their reliable and exceptional towing and roadside assistance services.

Big Charlotte Towing exceeded my expectations. Their team arrived quickly with the right equipment to handle my heavy-duty truck, providing safe and efficient towing service with professionalism and expertise. I highly recommend them!

I had an outstanding experience with Big Charlotte Towing's jumpstart service. Their team arrived and excellently jumpstarted my vehicle, getting me back on the road in no time. The expertise customer service I received was exceptional.